So far, I've written two books, both nice gentle reads, and contributed to a third.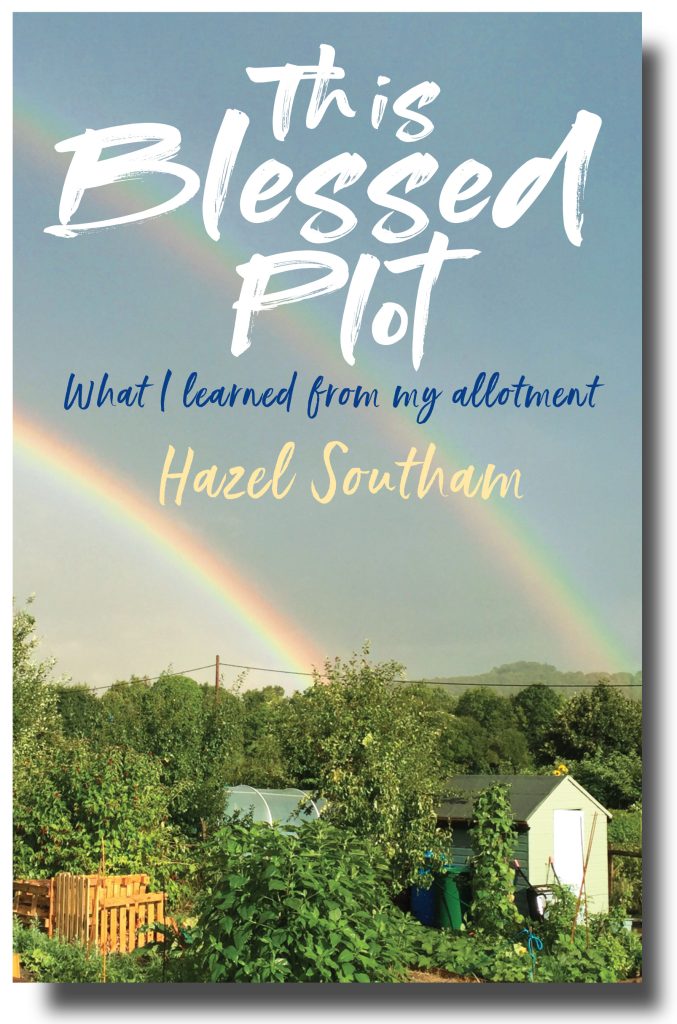 'The charming story of how one woman's transformation of an overgrown allotment brought her peace and renewal, as well as lots of produce. Her learnings along the way will prove an inspiration to beginners and expert gardeners alike,' Susy Smith, Country Living magazine.
Though you can buy this book anywhere, I'd recommend an independent bookshop near to you. We need to keep our independent retailers.
If you want to buy online, I'd recommend my publisher.
With nothing more than beginner's enthusiasm and fond memories of her late father pottering about in his greenhouse, Hazel Southam took on an overgrown and neglected strip of ground in a local allotment site. In this account of her first year trying to create order out of chaos, she relates the trials and the triumphs of starting to grow your own.
We feel the sheer effort of clearing the ground of waist-high debris and patiently nourishing the exhausted soil; share in the camaraderie and unexpected kindness of strangers; enjoy the pleasures of mending and making do; marvel at the miracle of seeds sprouting and wonder what to do with so much lettuce.
With down-to-earth humour, wry observation and occasional poignancy, Hazel reflects on how she received far more than she gave and learned not just about gardening, but lessons for life about friendship, generosity, well-being, our mutual dependence on creation and on one another.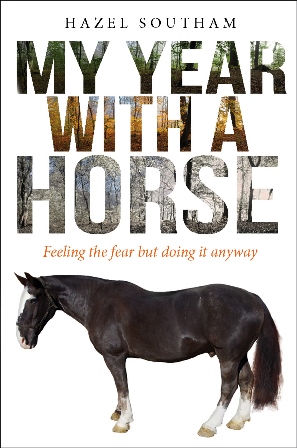 'A moving and lovely book, My Year with a Horse isn't just about the relationship between humans and horses, it's actually about the most important relationship we have in our life, our relationship with ourselves. I enjoyed reading this honest and open account, a charming story,' Rev Kate Bottley.
'This is a beautiful, funny, inspiring and sometimes heart-breaking book about falling in love with a horse. It's also one of the best books about being a human that I've read in a very long time. You'll want to laugh, you'll want to cry and by the end of this wise, wonderful book, you'll want to go out and dare to do something different – like getting on a horse that scares you stiff – just to insist, with Hazel, that life may be bumpy but there's still joy to be found in the saddle,' Cole Moreton, journalist and author of Is God Still and Englishman?
As a successful journalist, Hazel had been used to fear – reporting on areas recovering from war, famine, disease and poverty. Then devastation struck closer to home. Her father's dementia grew worse and the strain of looking after him caused her mother to have a stroke. In the middle of settling her father into a care home, Hazel caught a fever in Africa and the resulting disease threatened not only her health, but also her livelihood.
To get through the hardest year of her life, Hazel turned to a horse called Duke. Gradually, to her surprise, riding him through the Hampshire countryside became and unexpected source of comfort and solace. This is the heart-warming story of that year.

This beautiful, full-colour book showcases Sarah Eberle's Psalm 23 Garden for Bible Society at the RHS Chelsea Flower Show. It's also full of inspiration about how you can create your own Psalm 23-inspired community garden with tips from the award-winning designer.
You can buy it here.